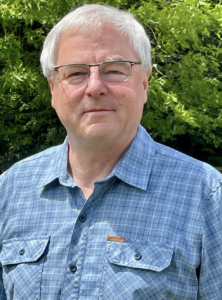 Billboard Loans Management, LLC has launched Billboard Loans Fund Three, LLC, an income-oriented loan and investment fund which commenced operation on June 1, 2022.  The fund was formed with capital from accredited investors, supplemented by a line of credit from Washington Trust Bank.  The fund seeks senior secured out of home loans and out of home investments of $50,000 to $1 million throughout the United States.  The fund is designed to meet the needs of out of home companies who are too small or too new to secure bank or other institutional financing.
Billboard Loans Fund Three, LLC is managed by Dave Westburg, Ken Altena and Jim Penney.  Dave has over 35 years of experience as an out of home industry lender, investor and owner, in addition to publishing Billboard Insider.  "I'm excited about launching my fourth out of home fund," says Westburg, "and expect it to be as successful as the others."
Ken Altena has over 35 years of experience as a commercial banker, including stints as the Relationship Manager to Dave's predecessor companies and as an SVP with US Bank's Corporate Media and Communications Group.  Ken says, "I'm thrilled to be sitting on the same side of the table as Jim and Dave.  We've got plenty of capital to put to work in a great media niche."
Jim Penney has over 37 years of experience as a law firm partner and as the senior legal advisor for several media companies including Billboard Loans, Wave Division Holdings, and Northland Communications.  "Dave and I are out of home owners and have been involved in numerous startups," says Jim, "we can provide advice as well as capital to help growing out of home companies thrive."
To learn more about the fund's lending and investing activities contact Ken Altena, [email protected], 206-636-8478.
Hits: 148